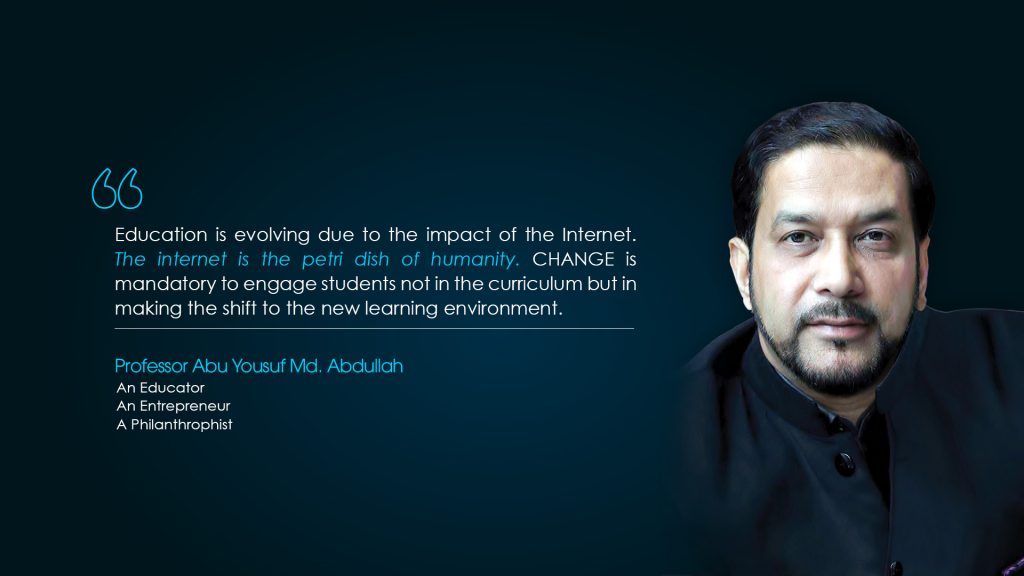 Professor A.Y.M. Abdullah has more than 29 years of academic experience as a faculty member of the Institute of Business Administration (IBA) at Dhaka University. Besides being a prolific academic, he is also a renowned entrepreneur who has established a successful business portfolio encompassing a diverse range of industries, including real estate, fisheries, hotels and resorts, import and export, educational institutions, hospitals etc. He is the current Vice-Chancellor of Northern University of Business and Technology Khulna.
Prof. Abdullah is the Chairman of the Board of Governors of Northern University Bangladesh Trust and holds the position of Chairperson at Northern International Medical College and Hospital, and Northern College Bangladesh. During his prolific career, he was a member of the Board of Governors of IBA, Dhaka University and served as the Chairman of the Management Development Programme, IBA. During his tenure as the Vice Chairman of the Tourism Development Association of Bangladesh, he contributed to developing the national tourism industry. Later on, he utilized his insights in promoting the industry through projects implemented in Cox's Bazar and St. Martin's Island.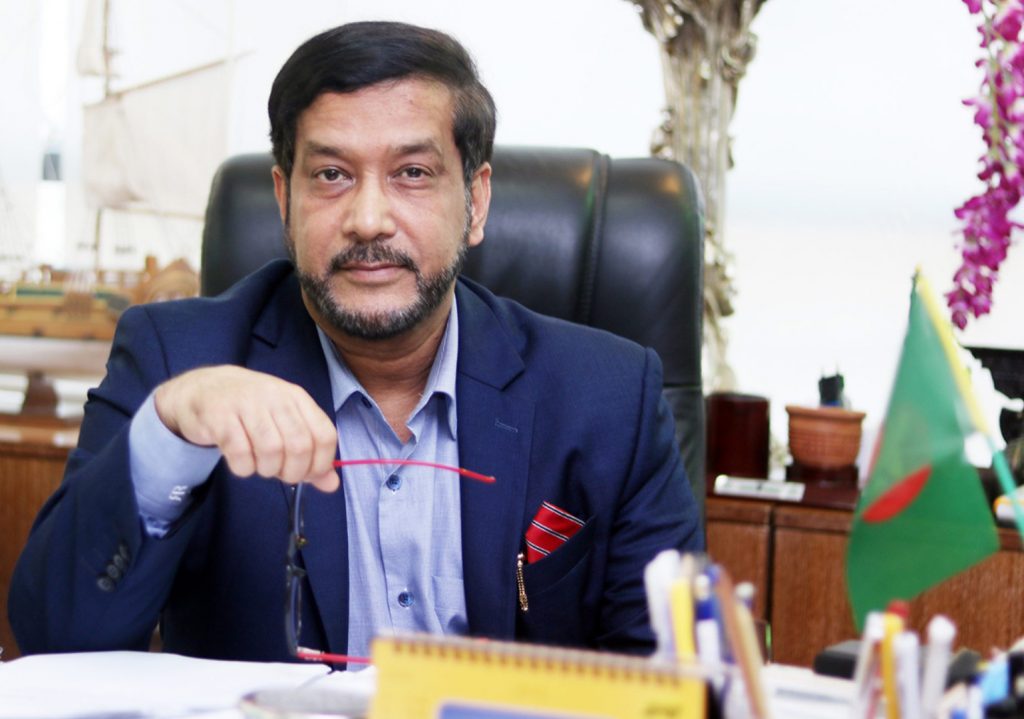 Prof. Abdullah obtained his International MBA from Helsinki School of Economics and Business Administration, Finland, currently known as Aalto University, and obtained his Post Doctoral degree from University Malaysia-Perlis. Nine of his books have been published. He also has over 19 research papers which were published in locally and internationally recognized research journals.
Dr. Abdullah is the Founder Chairman of Praasad Group of Companies which is a leading corporate group of the country. As a firm believer in actively working for humanity, Dr. Abdullah has founded and spearheaded various non-profit organizations.Prof. Dr. A.Y.M. Abdullah has facilitated international cooperation in education through forming collaboration arrangements with educational institutions including Visva-Bharati University, University of Calcutta, Rabindra Bharati University, International Islamic University Malaysia, Universiti Putra Malaysia, Universiti Malaysia Perlis and Nantong College of Science and Technology, China.
Universiti Malaysia-Perlis (Thesis: Myanmar- Bridging ASEAN and SAARC), Kangar, Perlis, Malaysia.
IBA, University of  Dhaka
Helsinki School of Economics and Business Administration (presently known as Aalto University), Finland
Institute of Business Administration, University of Dhaka, Bangladesh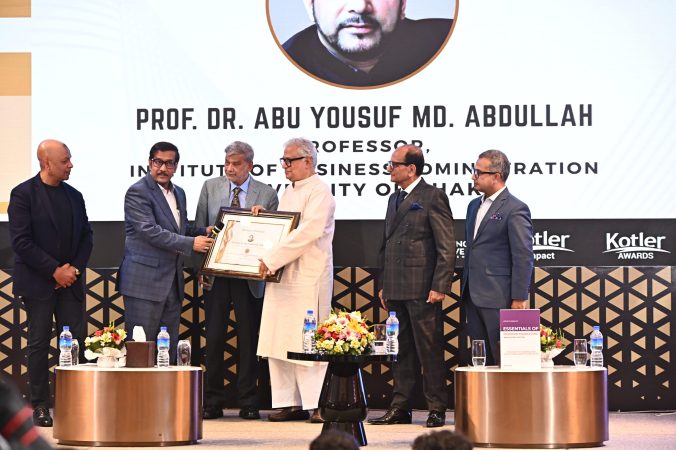 2023 Prof. Dr. Abu Yousuf Md Abdullah recognised as 'Kotler Distinguished Professor of Marketing'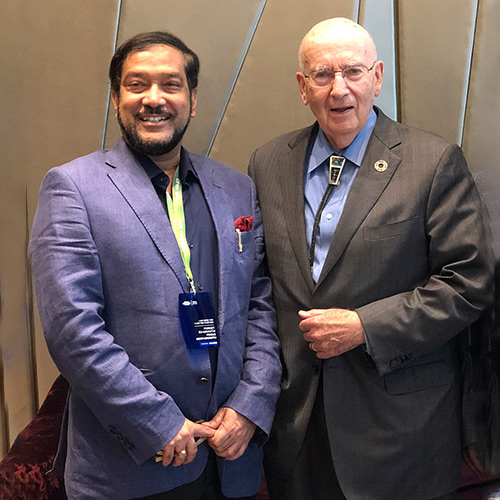 2019 Country Representative of Kotler Impact By Professor Philip Kotler
For: Education Sector of Bangladesh
By: Kotler Impact Inc.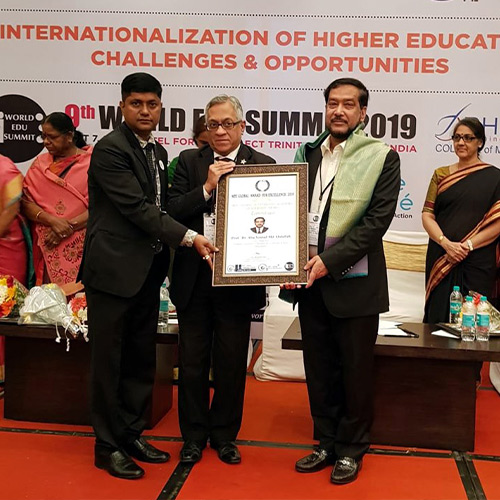 2019 MTC Global Award for Excellence
For: Outstanding Academic Excellence in Higher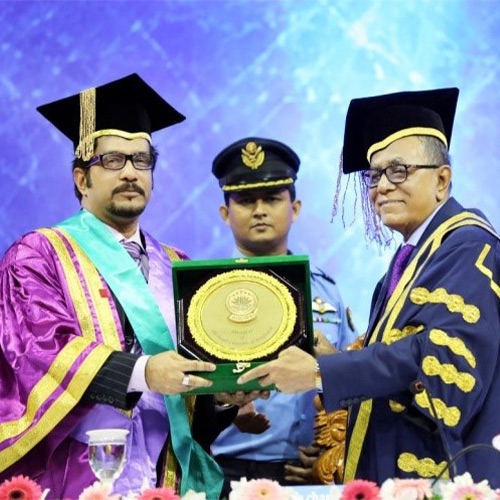 1993: Best performer in the AMDISA program
By: The President of Bangladesh
For: Entrepreneurship Training & Workshop
Vice-Chancellor : Northern University of Business & Technology Khulna
Appointed by the Hon'ble Chancellor, His Highness the
President of the People's Republic of Bangladesh
Professor : IBA, University of Dhaka
Chairperson, Governing Body
Northern University Bangladesh Trust
Northern College Bangladesh
Northern International Nursing College
Northern International Medical College & Hospital
Bangladesh Institute of International Higher Studies
Praasad Nirman Ltd.
Praasad Paradise Ltd.
Synergy Development Ltd.Hospital
Saikat Sundarban Hotel Ltd.
Sundarban Scientific Shrimp Culture Ltd.
© Developed by Northern Digital